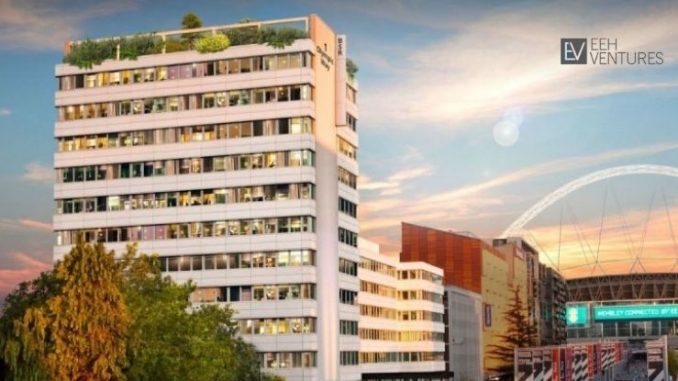 The property is comprised of three interconnected structures, one building with 12 floors and two buildings with 7 floors. B.S.R. Wembley includes 227 studio units and 1 bedroom apartments. The asset is located in Olympic Way, more commonly known as Wembley Way, the road that links Wembley Park tube station and the Wembley Stadium.
Eitan Eldar, CEO & Founder of EEH Ventures, led investors to purchase this property, located in Wembley Park neighborhood, North West London.
The property is just off the exit of the station, within walking distance to the stadium. Easy access Central London, only 2 stops away from Baker Street, 15 minutes away from Oxford Street. The project was completed on January 2019.
See B.S.R. Wembley on Google Street View: