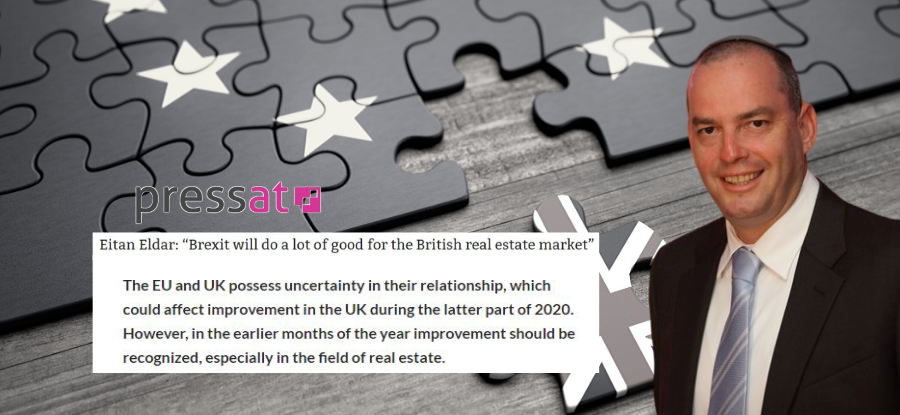 The founder & CEO of EEH Ventures, Eitan Eldar, stated in a press release on Pressat, that Brexit is going to raise a lot of interest among investors. According to Eldar, because there is no more uncertainty about Brexit, a lot of investors, both foreign and English, are going to invest in the UK.
Eldar also warns investors not to rush into things. "Investors should also be cautious and not rush into short term investments", He said.
As the CEO of a real estate company, Eldar also gave his opinion about UK's real estate market, saying: "The real estate market definitely slowed down due to uncertainty regarding Brexit, but now we expect a full recovery".